Portfolio of Companies

OBASA Capital is an acquisition company attracted to opportunities where the owner is ready to slow down, or retire, and needs assistance to ensure their legacy lives on.
Working with honest and able management, OBASA Capital can bridge that gap to grow your legacy, while offering an opportunity for your corporate family to continue to build your business. In many cases we can offer an "value add" to existing operating companies in industries from every sector, with the exception of oil and gas.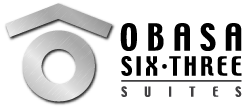 OBASA Six Three Suites provides beautifully furnished suites for professionals and families, in some of the most desirable buildings in Canada.
With OBASA Six Three Suites, you can choose from a variety of apartment-like suites which include ready to use kitchens, comfortable living rooms with entertainment systems, spacious bedrooms with signature bedding, in-suite washer / dryers, and a professional property management team who is dedicated to your stay.
With thousands of accommodation options available across Canada, we will find the best fit for you.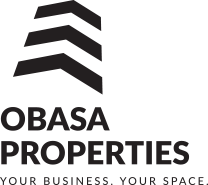 Wanting to sell a property you've owned for a long time..., but have income tax and fees muddling the financial viability of retirement? We can help!
OBASA Properties is a brand representing numerous Canadian holding companies with a growing portfolio of approximately 70 properties ranging from mixed use residential and commercial, retail, warehouse industrial as well as furnished and unfurnished office space.

Headquartered in the US and much like OBASA Properties, The OBASA Corporation is a company that develops, holds, and leases commercial office, warehouse, industrial, and residential properties. With a wide range of property holdings and investments, we are continually expanding our reach through new acquisitions and strategic partnerships.

OBASA Developments is a brand that develops real estate in various sectors... From purpose built new construction to repurposing an existing building. Over the years projects by OBASA or its subsidiaries have received architectural design, masonry, sympathetic reconstruction and builder of the year and Consumer Choice awards.
MasterKey Alliance (MKA) is a B2B online marketplace that offers owners and operators of all accommodations the software and services they need to run a better business with full transparency. MKA, founded in 2014, provides industry-leading technologies, education tools, partner discounts and custom tailored content to owners and operators of alternative accommodations, vacation rentals, corporate housing, serviced apartments and independently-owned hotels. MKA collaborates with its members to maximize their financial returns by economically adapting, competing and evolving in today's rapidly changing hospitality marketplace.

MyKey.com is the world's first transparent hotels and vetted, furnished accommodations management platform.
With direct access to vetted, furnished accommodations, provider management technology, real time reporting, and housing solutions in over 170 countries, MyKey offers easy booking and easy living options anywhere life takes you.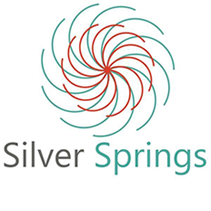 Successful developers build where economies are growing and families are looking for communities. Just minutes from Minot, North Dakota, Silver Springs Development Corp. is creating an award-winning, master-planned community to offer families all the conveniences of city life, with the serene views, quiet pace, and community feeling of the country.
With a strong team of professionals from custom builders, to designers, and community space specialists, Silver Springs is poised to change how residents in North Dakota find homes that help them live inspired lives.